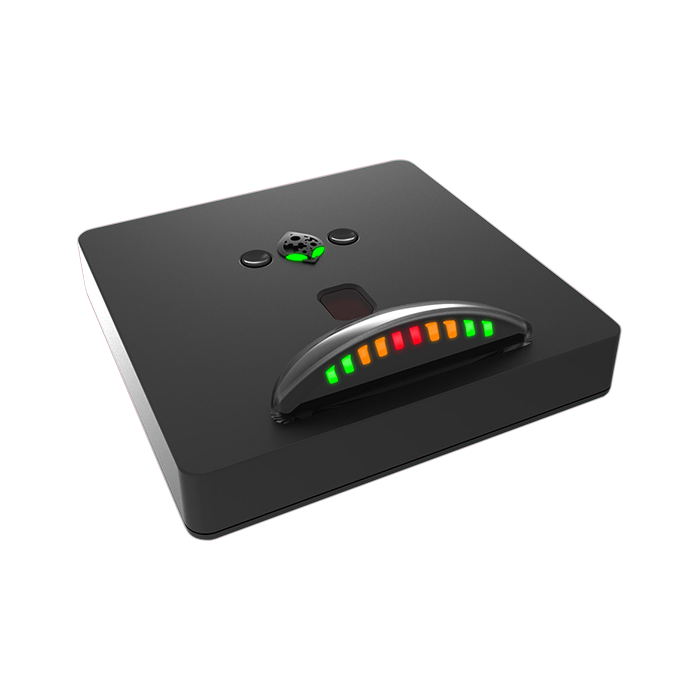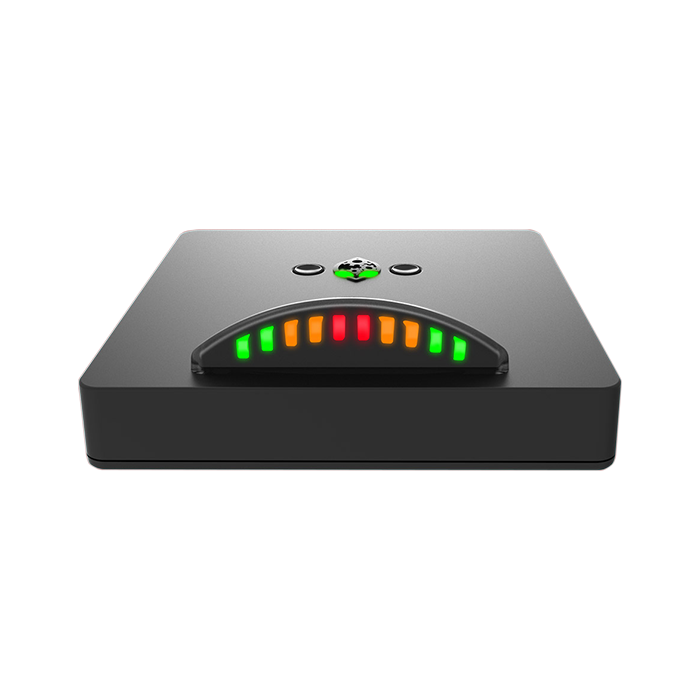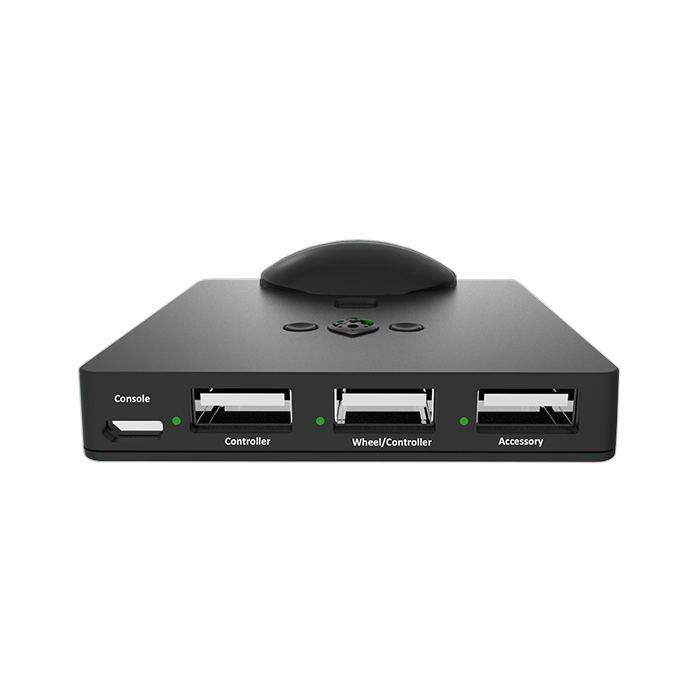 Drive Hub Lenkrad Adapter für Xbox und PlayStation
---
Dein Lenkrad. Deine Konsole. Dein Rennen.

Entdecke den revolutionären DRIVE HUB Lenkrad-Adapter und erlebe das echte Force-Feedback-Rennerlebnis auf nahezu allen gängigen Xbox und PlayStation Konsolen. Ohne zusätzliche Ausgaben für neues Zubehör ermöglicht dir der Drive Hub, deine Lieblingslenkrad nahtlos auf deiner Konsole zu nutzen und nach belieben mit weiterem Zubehör wie Schalthebeln, Handbremsen und Pedalen zu erweitern.

Und das Beste? Der Drive Hub ist ein simples Plug-and-Race Gerät: Keine Software-Installation, keine komplizierten Einstellungen. Einfach anschließen und ab auf die Rennstrecke!
PS5*
PS4, PS4 Slim, PS4 Pro
Xbox Series S, Xbox Series X
Xbox One, Xbox One S, Xbox One X

*Für die Verwendung von NICHT PS4/PS5-Lenkrädern wird zur Authentifizierung ein Hori PS4 Mini-Pad oder Nacon PS4 Compact Controller benötigt.
Drive Hub (1)
USB Kabel (2)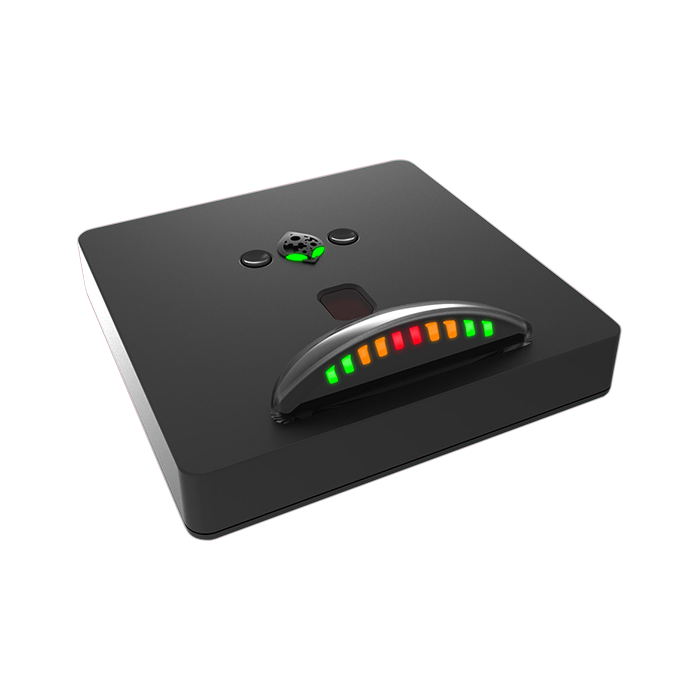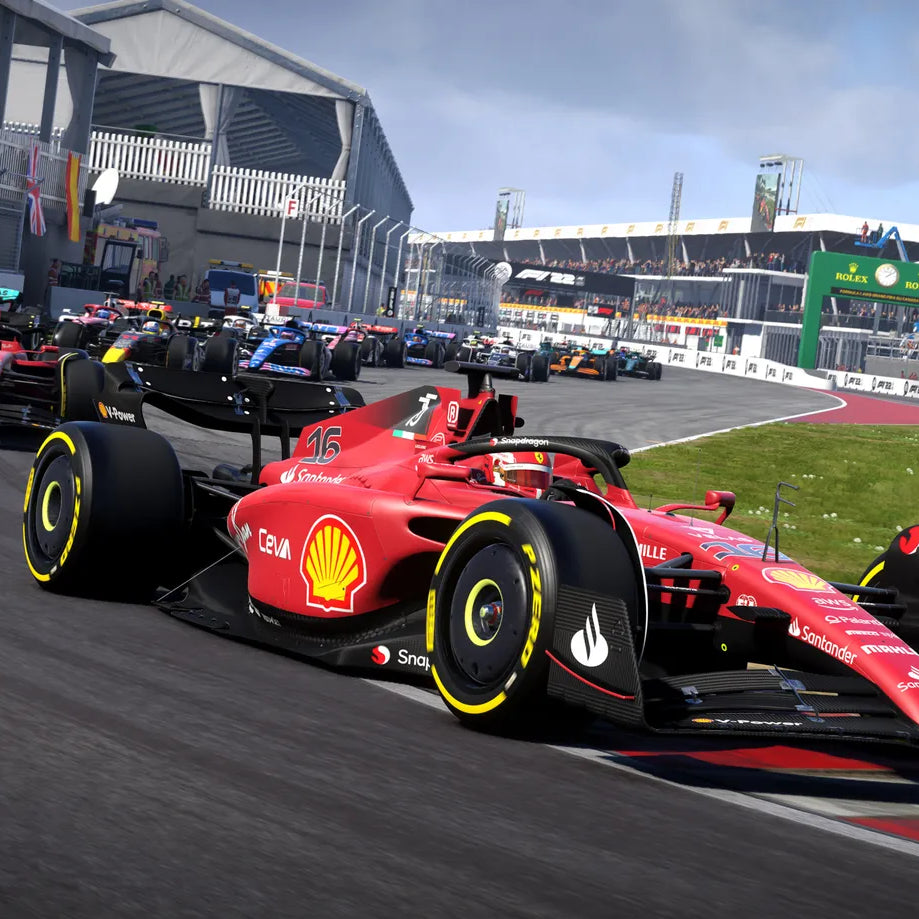 Das warten hat ein Ende.
Der Drive Hub ist ein revolutionärer, und branchenweit einzigartiger Gaming-Adapter, der es möglich macht, nahezu jedes Force-Feedback-Lenkrad auf deiner Xbox oder PlayStation zu nutzen. Die patentierte Gearbox-Technologie erkennt und konfiguriert dein Lenkrad automatisch, um es perfekt mit der Xbox oder PlayStation abzustimmen. Kein kompliziertes Tuning oder PC-Apps sind erforderlich - einfach einstecken und loslegen.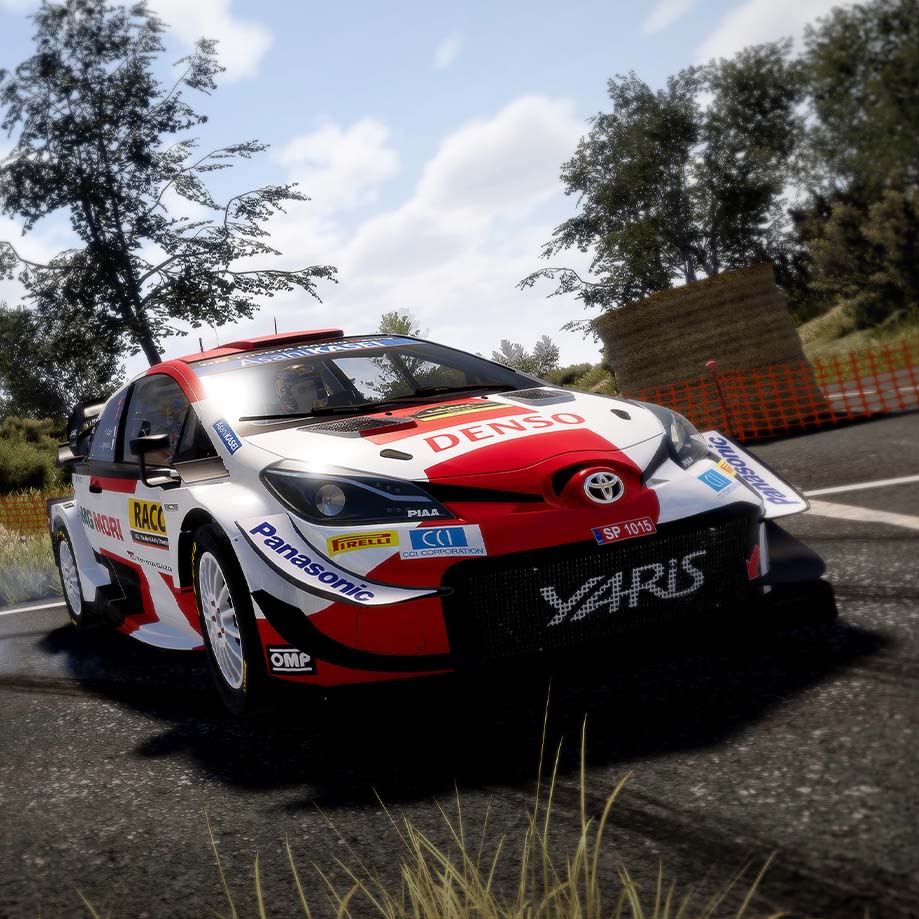 Keine Kompromisse.
Genieße echtes Force-Feedback, so wie es von den Spieleentwicklern beabsichtigt wurde, und nicht mit einer improvisierten Lösung, die Controller-Overlays und eine blockierte Lenkradmitte verwendet. Als zusätzlichen Bonus macht der Drive Hub alle Xbox und PlayStation Lenkräder kompatibel.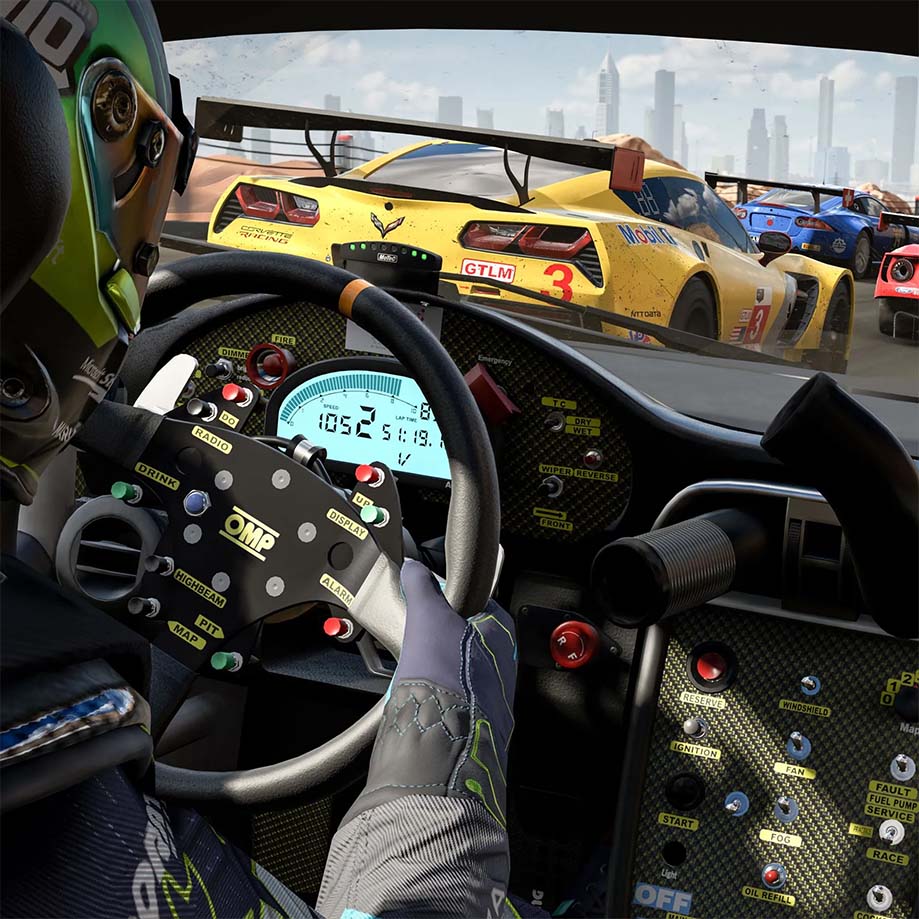 Alles ist möglich.
Der Drive Hub eröffnet dir eine völlig neue Welt, wenn du bisher dachtest, deine Lenkräder seien veraltet und nicht mehr kompatibel.
Keine Notwendigkeit mehr, für jedes System neue Lenkräder zu kaufen oder nicht kompatible Lenkräder zu entsorgen. Der Drive Hub unterstützt alle gängigen Force-Feedback-Protokolle, einschließlich Federkraft, Dämpfer, Kollisionskraft, Straßen-, Oberflächen- und Windeffekte.
Unterstütztes Equipment.
Die folgende Liste an Racing Equipment wurde bisher erfolgreich mit dem Drive Hub getestet und wird vollständig unterstützt. Es mag noch weiteres oder neueres Equipment geben, welches bisher nicht offiziell getestet wurde, aber dennoch einwandfrei funktioniert.
Porsche Turbo
Porsche Carrera
Porsche 911 Turbo, Turbo S, GT2, GT3, GT3 v2, GTR RS
ClubSport Wheel Base
ClubSport Wheel Base V2, V2.5
CSR (+ Pedale)
CSR Elite (+ Pedale)
CSL
CSL Elite (PS4 + XBOX)
CSL DD
DD1
DD1 F1 (PS4 Mode)
DD2
GT DD Pro
G25
G27
G29
G920
G923
Driving Force Pro
Driving Force GT
Driving Force EX
T80
T150 Force Feedback
T150 Pro
T150 Pro Force Feedback
T150 Ferrari Force Feedback
T248
T300 RS
T300 Ferrari Alcantara Edition
T300 Ferrari GTE
T500 RS
T500 GT
T-GT
T-GT-II
TS-XW
TS-PC
TX (alle Versionen)
Ferrari 458 Spider Racing Wheel
TMX Force Feedback
TMX Pro Force Feedback
Xbox 360 Wireless Racing Wheel
Fanatec

CS V1, V2, V3
CSL
CSL Elite
CSL Elite mit Ladezelle
CS CSR Elite

Logitech

G25 Pedale
G27 Pedale
G29 Pedale
G920 Pedale
Driving Force GT

Thrustmaster
Lenkräder

Hori Xbox One Racing Wheel

Pedale

Heusinkveld Sim Pedale
HPP Sim 3P PRX
RicmoTech Real Gear GTPRO3
CST F1-3B
Heusinkveld Sprint Pedale
Heusinkveld Ultimate Pedale
Venym Atrax 3 Pedals
Sim Racing Pro SRP Pedale

Schalthebel

FREX GP
AIOLOGS SQ Shifter

Handbremse
This product is rated 4.7 of 5.0 stars.
It has received 6 reviews.
Funktioniert perfekt 👌🏻
Funktioniert wie angegeben. Keine Probleme.
Lenkrad ist ein Thrustmaster TX an einer PS5.
Es wird aber noch der Hori PS4 Controller benötigt, mit einem DualShock 4 bricht die Verbindung nach ca. 10 Minuten ab.
Plug and Play
Zusammen mit dem Horipad Mini konnte mein Thrustmaster TS PC Racer ohne Probleme mit der PS5 verbunden werden und funktionierte einwandfrei. Preis/Leistung muss jeder für sich abwägen...
Hinweis: das Horipad ist in meinem Fall zwingend erforderlich. Die Nutzung des original PS5-Pads funktionierte auch nach entsprechender Umstellung auf Verbindung mit Kabel nicht!
Funktioniert an Konsolen einwandfrei
Der DriveHub funktioniert an Konsolen einwandfrei, nur um am PC ein älteres Lenkrad zu simulieren für ältere Spiele fehlen noch ein paar Firmware Updates. (Bus & Cable Car Simulator, Bus Simulator 2012,…)
Drive Hub PS5 Kompatibel
Habe den Artikel gekauft, um meine PS5 mit der Fanatec CSW2.5 und dem WRC Lenkrad kompatibel zu machen. Nach der Installation funktionierten die Geräte miteinander.
Shift Light Funktion ist mit der PS5 ebenfalls gegeben.