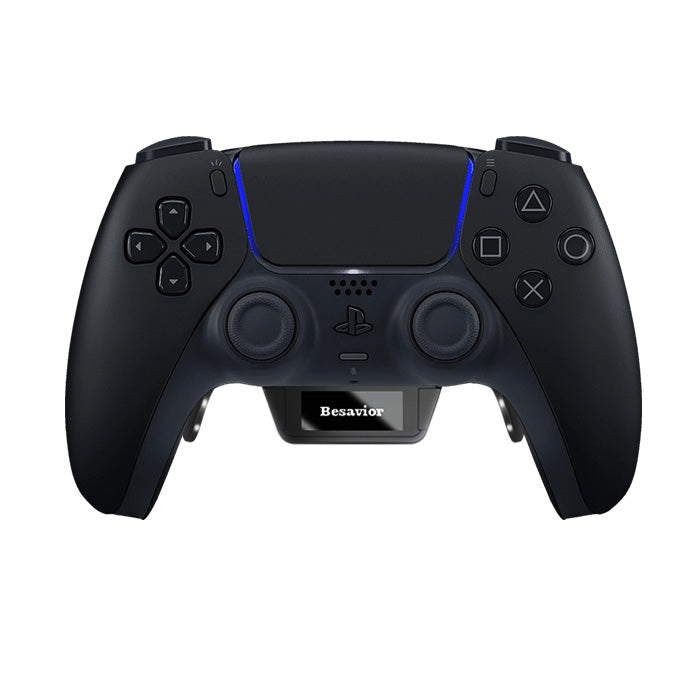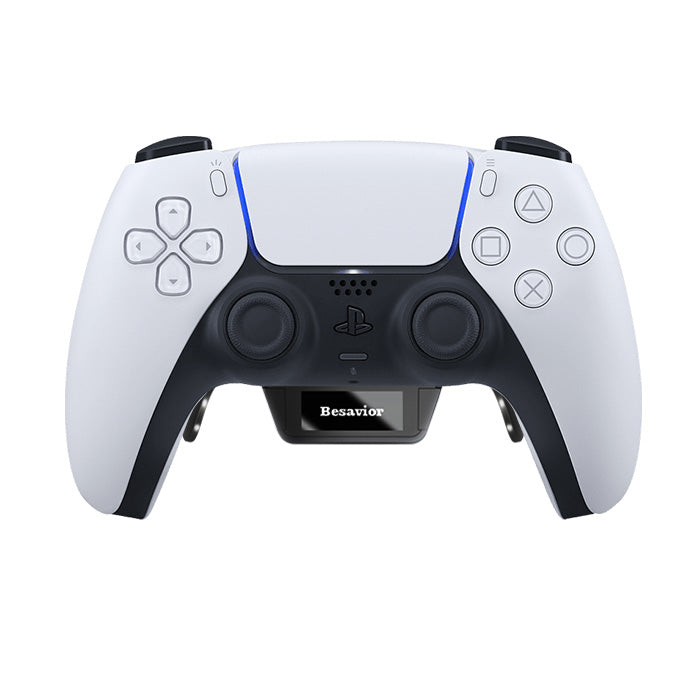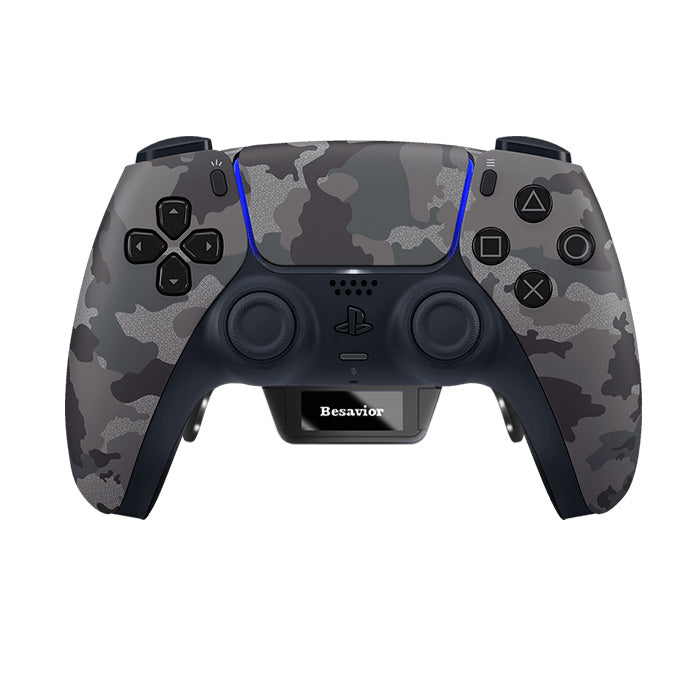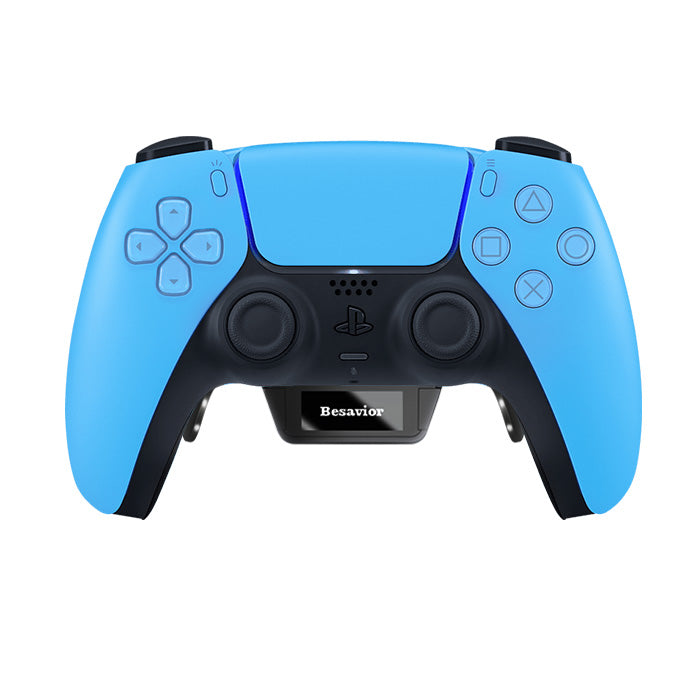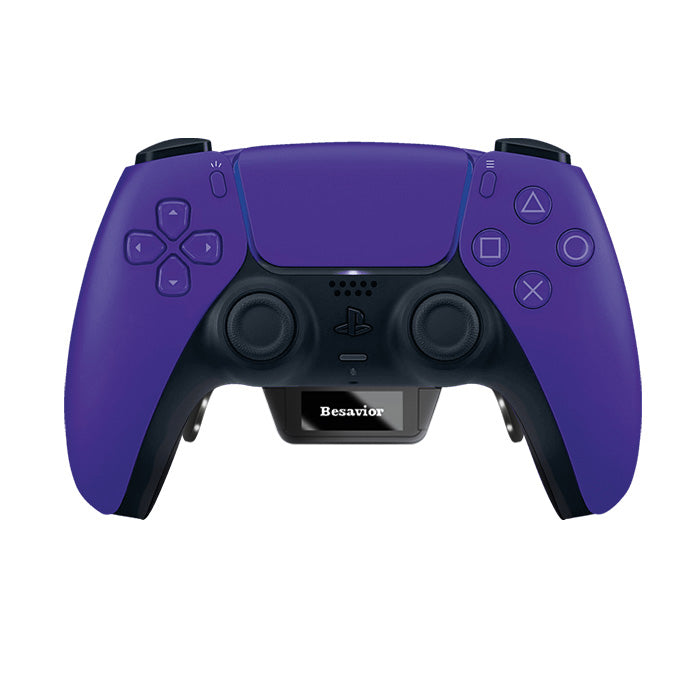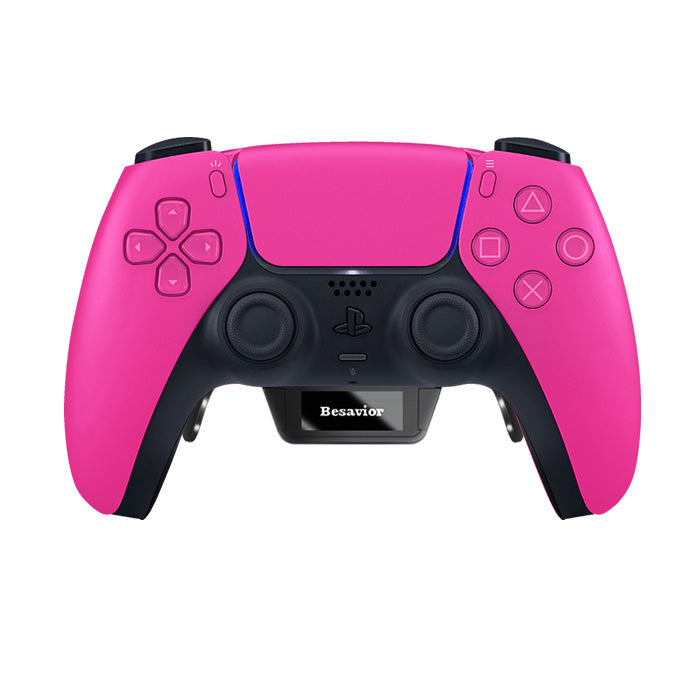 Besavior PS5 Elite FPS Controller
---
Simply Unique.


The Besavior PS5 Elite FPS Controller, with its 4 programmable paddles, instant trigger & buttons, weight adjustment and customizable macros, is the world's first controller that can also be used as a dedicated adapter for the effortless use of various third-party peripheral devices on the PS5.

Whether it's fighting sticks, USB steering wheels, PS4 controllers, Switch Pro controllers, XB1 & XSX controllers, ReaSnow S1, XIM Apex, Titan Two, Cronus Zen, or CronusMax – simply plug & play to connect the devices to your PS5 via the expansion port on the Besavior controller and play all current PS5 titles.

Features.

Original PS5 Controller
4 High-Speed Paddles

Instat Trigger & Buttons
Less Weight without Vibration
Remapping, Macros and more...
HD OLED Display
Open Source Linux
Adapter for Third-Party Devices
Bluetooth Connection with PC & Switch (optional)

Package Contents.

Besavior PS5 Controller (1)

Transport Case (1)
USB Typ-C Cable (1)

OTG Cable (1)
Bluetooth Receiver (optional)

Downloads.

Follow the link below to access all relevant resources for your Besavior PS5 Elite FPS Controller. Guides & video tutorials for configuration and settings, as well as the necessary software to update the Besavior firmware. Downloads & Video Tutorials

Instant Trigger & Buttons.

Perfect for First-Person Shooters, where milliseconds can make the difference. The Besavior Elite FPS replaces the standard face buttons and adaptive triggers with dedicated Instant Triggers & Buttons, whose hyper-fast, limited movement gives you the decisive edge. The durable micro-switches provide mouse click-like behavior for precise inputs and quick responses in any gaming situation.

Weight Adjustment.

The Besavior Elite FPS Controller has significantly reduced weight, achieved by the removal of the vibration motors. This is optimal for use in First-Person Shooters as it enhances the controller's handling, significantly improves comfort, and reduces wrist fatigue.

Bluetooth PC Receiver.

If you want to connect the Besavior PS5 Elite Controller to your Windows PC or Nintendo Switch via Bluetooth, add the Besavior Bluetooth 5.0 Receiver to the configuration. This allows you to have a wireless, latency-free Bluetooth connection.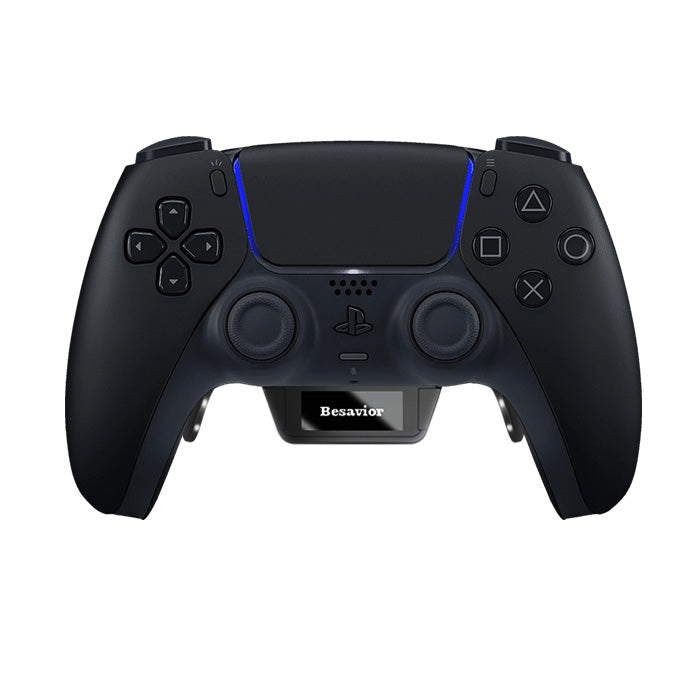 This product has no reviews yet.